Miss America and Women of the Oil and Gas Industry
7 June 2018
The Miss North Dakota Pageant is held in June each year in Williston, North Dakota. This year Miss America 2018, Cara Mund, is attending the North Dakota pageant where her road to the national title began last year. During her visit, she was able to meet and visit with several women from the oil and gas industry.
As the Miss North Dakota and Miss America Organizations focus their efforts on education scholarships and positioning women for success, the roundtable was arranged to connect Miss America with women in the oil and gas industry for a discussion around their education and career paths. The discussion also included experiences and perceptions of women in a male-dominated industry and efforts to increase opportunities for women in oil and gas careers.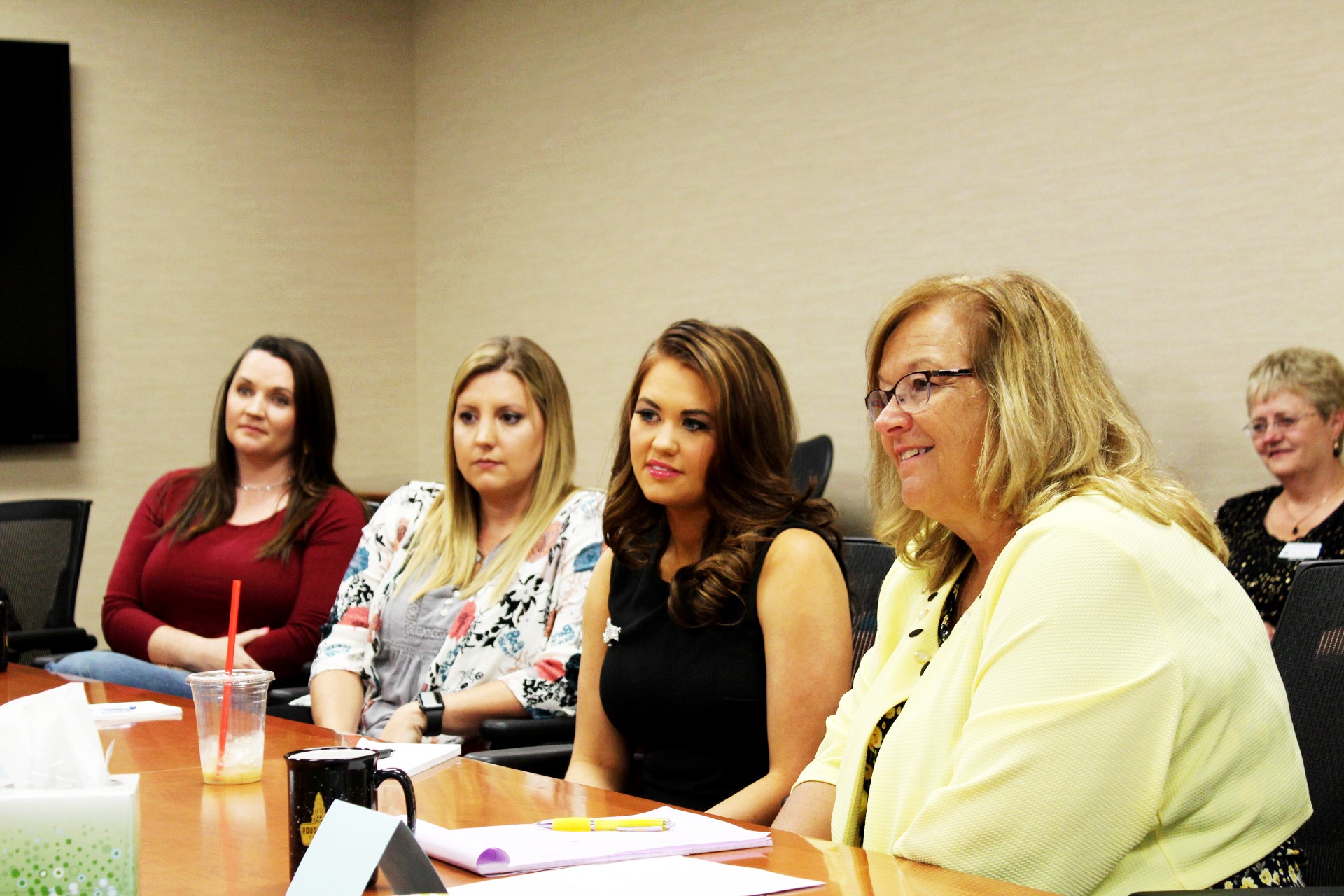 Roughneck Coffee was honored to be involved with the event and would like to take this opportunity to highlight the women who shared their stories and fill critical roles in the industry.
Laura Grad
Oasis Petroleum
Production Optimization Superintendent

Crystal Haug
Oasis Petroleum
Accounting Associate

Meredith Helms
Materials Manager
Oasis Petroleum

Erin Markovich
Equinor (formerly Statoil)
Safety and Sustainability

Kelly Reed
Halliburton
PSL Service Manager – Cementing

Lauren Schumacher
Whiting Oil & Gas
Production Engineer

Victoria Siemieniewski
Field Compliance Supervisor
Oasis Petroleum

Bobbie Weyrauch
Halliburton
District Procurement Manager